So today as I was sitting in my office, taking advantage of the A/C on a post-gym visit, my department chair stopped in. We talked about cell phones, student registration patterns, upcoming events, writing the posting for our new line, and it was all very cursory. And then, the bomb was dropped.
"How would you like to chair the search for our new line?" he asked.
Without blinking or laughing, I replied, "Not a bit." And this seemed to stun him. There was a long awkward pause.
"I thought it would look good on your C.V."
Now this, my friends, is such a load (and loaded) moment in Senior/Junior faculty relations. This particular bit gets spread so thickly and regularly, you'd think they were trying to grow prize roses. It's code, though, and it can be roughly translated to "I don't want to do this. You do it, sucker."
"I'm not hurting for service," I said. "I advise 40 students; I manage our website. I'm still on the college's strategic planning committee, and I'm going to be helping with the honor society this year. And that's just the stuff I'm doing on campus."
More stunned silence, then "I just thought you'd be good at it."
"I probably would be. But do you really want me potentially talking to someone about salary? Or about tenure requirements when I haven't gone through the full process? Do you really think I should be in charge of all the contact with them, particularly when I'm going to be on an overload one of the terms? Doesn't this seem like a Senior Faculty sort of thing?"
There was no response. And that isn't surprising, really, because it's been a very rare moment that I've said no to anything. But by year four, I think it's a word that needs to get some exercise in my vocabulary. And part of why I'm so irritated is that often times these missions I get sent on wind up being enormous wastes of my time, and this request came hot on the heels of an e-mail from another colleague about the conference I was drafted into helping with, that handily dismissed all but one word of the work I'd been asked to come up with.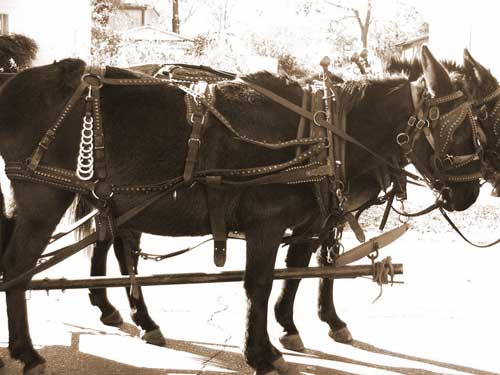 I guess perhaps my chair didn't recall me explaining a few weeks ago about the conference - which he's not helping with - that I felt like I'd been chained to a plow, blinders on, and been set to work doing the tedious stuff, never mind what I thought about it.
And that's probably not going to change, as his parting words out the door were, "Well, think about it ,and get back to me."