I'm proud to report that in spite of ridiculously cold temperatures, my ya-ya's remain unfrozen (though slushy - and what's a ya-ya anyway?). There isn't much to report about jobs or teaching today, which is great because there's much more important news:
Brigindo gave me an award
!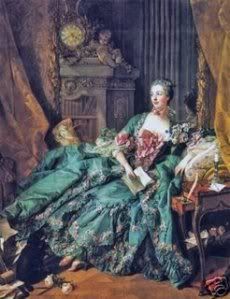 That's right, people of the Intertubes, Curmudgeon has arrived. What glory must follow!
Really, I'm touched, because there are days where I feel like I'm shouting into a tin can with a loose string (readers under 25, this is a reference to a toy kids used to make that has since been rendered culturally obsolete by the advent of wireless and cellular phones. It was, at best, only a slightly humorous reference. You may still applaud, however). Plus, Brigindo said I'm funny which is about as a good a reward as you can give me (baked goods, obviously, give this a run for the money).
As with all things rewards, there are obligations (though these are fairly pleasant, as you'll see shortly). In this case, I've been asked to do the following:
Please put the logo of the award (above) on your blog if you can make it work with your format.
Link to the person from whom you received the award.
Nominate 7 or more blogs.
Put the links of those blogs on your blog.
Leave a message on their blogs to tell them.
And it comes at a perfect time, as I've been spending a bit of time reflecting on things, including what it means that I've committed to this blog for almost as long as my longest relationship. There is much to be revealed by pondering this, but that's not my style of navel gazing. One thing that I've been thinking about has been a redesign of the blog, and part of that includes the potential cleaning up of the blog links list which has a number of folks who've vanished still listed plus "Rate Your Students" which I simply haven't been able to stomach in ages.
But remember the pleasant obligations I mentioned? It's nominating seven blogs. One of the things that I've been thinking about were the blogs that I've been missing. And so some of my recognition will be for blogs that I loved that have since vanished on me. In that category, I'd like to applaud and ask to come back are:
Wherever you are, you're missed. If you've jumped blogs, tell me. If you're lurking, say hi. If none of those, come back.
That said, onto the still around category, there are a few folks I'd like to give some props to
So, thanks to you all for keeping me grounded and entertained.
I'll be updating the side list of blogs shortly; there are some that I've been reading that aren't there. If I've got your address wrong, please let me know.